Serving India for over 25 years.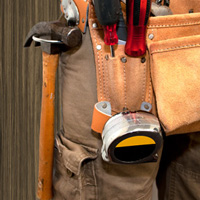 When you need a professional handyman service, IND COMM is the trusted name in commercial property maintenance and remodeling. Serving India for over 25 years, IND COMM provides unprecedented quality as well as exceptional and reliable customer service.
A house is more than a place to sleep, it is a haven from life's everyday stresses and a place where your family can grow, thrive and congregate; and that's what makes it a home. As such, it is nice to know that there is a company prepared to help you manage all the necessary maintenance and repairs that will invariably be needed. We keep your home in good working order through every season. From the first call to the final bill, we will make sure your satisfaction is guaranteed.
IND COMM Provides quality maintenance services to a wide range of clientele;
Home owners wanting to keep their home maintained or are looking to get jobs done to help prepare their property for market.
Landlord or Real Estate Agents needing a handyman to ensure properties are ready for rent ASAP or to simply keep the property maintained by tenant request.
Tenants who require something to be fixed and to satisfy the Real Estate or Landlord.
Commercial buildings who require a reliable, skilled handyman to get odd jobs done around the office.

Every task - whether major or minor home repair - is prioritized according to your needs. Unlike an independent "handyman for hire" you'll know what to expect before we arrive and our professional home repair contractors don't waste your time.
If you find yourself struggling to keep up with an ever-growing list of household maintenance task and assorted repairs jobs around your home, then we offer the perfect solution... our handyman services at IND COMM are both efficient and reliable, aimed at providing effective solutions to a wide range of household jobs!
Trusted, reliable, professionals separate our home repair contractors from your everyday handyman for hire.