Support to Your Plant or Facility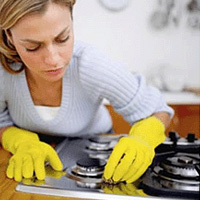 IND COMM in not only professionally banged with domestic housekeeping affairs, while at the same time it has got technically qualified and experienced professionals who are able to produce a result oriented Factories housekeeping behaviours as per the approved standard.
Effective housekeeping can eliminate some workplace hazards and help get a job done safely and properly. Poor housekeeping can frequently contribute to accidents by hiding hazards that cause injuries. If the sight of paper, debris, clutter and spills is accepted as normal, then other more serious health and safety hazards may be taken for granted.
Considering the kind of industry our experienced personnel, design and execute the work with combination of best suited machineries required to provide a pollution free working atmosphere in your industrial premises.
We at IND COMM provide consistent industrial cleaning and janitorial services to large and small facilities with critical needs. IND COMM has the cleaning experience, support and track record that you demand and deserve. To ensure safety and security,
Our services perform all major cleaning activities related to industrial housekeeping at your premises with upgraded mechanised cleaning technology. It includes:
A clean, sanitized industrial building, where safety comes first
Dedicated and experienced support to handle any cleaning challenge
24-hour operations support and measured inspections
Road sweeping, scrubbing, fly ash cleaning, removal of greasy and other unwanted dirty surface, dust removal activities, drain cleaning etc.
Cleaning Services to Match Your Plant's Standards
We specialize in providing top quality cleaning services to a variety of industrial complexes
Cleaning Services for Distribution Centers
To maintain profitability, your product needs to be distributed quickly and accurately. At IND COMM , we maintain your facility so that you can maintain your schedules. Our commercial cleaning program is customized to fit your needs when you need it.
Cleaning Services for Industrial Complexes
Your facility puts safety at the top of the priority list. We do too. Customized to fit your needs, IND COMM franchise owners are required to complete hours of initial and ongoing training to ensure our services result in a safe and clean environment.
IND COMM is fully committed to being "Total Quality" service, which is benchmarked by providing professionally trained & high calibre personnel. IND COMM is a "one-stop-shop " for all kinds of facility services, ranging from general house-keeping and pantry services to office support staff.